River Street Inn - Hotel Partner in the United States
Savannah, Georgia. Never heard of it?
Well, you should know that Savannah, founded in 1733, is the largest National Historic Landmark District in the United States and home to the nations most valuable collection of 18th and 19th century architecture.
And where does our most recent Hotel Partner fit in all this living history? Well, River Street Inn's building was originally constructed as a cotton warehouse in 1817, from the discarded ballast stones of ships docked on Savannah's Riverfront.
Amazing.

The hotel's location is truly in the heart of Savannah's Historic District. Literally within walking distance of everything; pedi cabs, horse drawn carriages, Savannah Slow Rides and Segways are all other entertaining modes of getting around the Historic District.
And the Georgia Queen riverboat is docked right outside the door as well.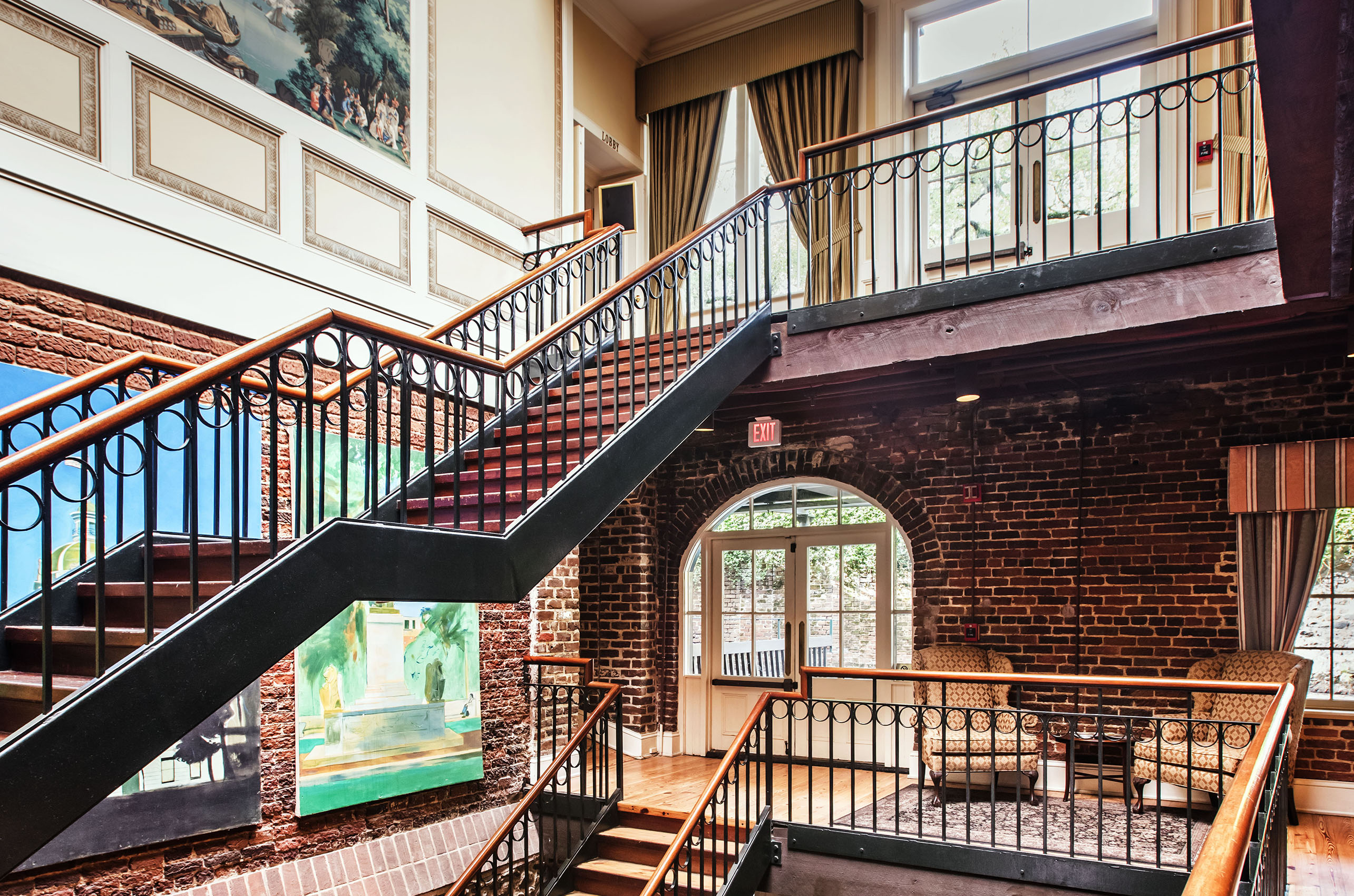 River Street Inn's 86 guest rooms, begin on the third floor to the fifth floor, featuring a beautiful central atrium staircase, as shown on the image above. Guest rooms are decorated with four poster beds and period furnishings, along with original exposed brick walls, wood beams and hardwood floors, some even have the original fireplaces.
Besides the fitness center, located on the third floor and overlooking the Savannah River, there are a multitude of unique and entertaining activities like making your own body scrub, honey/balsamic vinegar/olive oil tastings, haunted walking, cemetery, hearse or trolley tours, escape rooms...
It's going to be EPIC!